People
Theresa Andrews, Administrative Director
Kimberly Barrett, Development Manager
Erin Erickson, Lands Program Assistant
Jorgen Gulliksen, Communications Associate
Jill Jacobs, Major Gifts Officer
Megan Lilla, Lands Program Assistant
Mike Palladini, Stewardship Program Manager
Jenny Pessereau, Membership & Database Coordinator
Lena Septimo, Lands Project Manager
Randy Skidmore, Conservation Project Manager
Karin Troedsson, Staff Attorney
Louise Vicencio, Administrative Assistant

Theresa Andrews, Administrative Director


A.S., Management and Marketing, Napa Valley College
Theresa has 20 years combined experience in both private and non-profit small businesses management. Her specialties include project management, human resources, and program development as well as process improvement. Theresa is a true Napkin, born and raised in Napa. She holds an Associate of Science degree from the Napa Valley College, with a concentration in business management and marketing.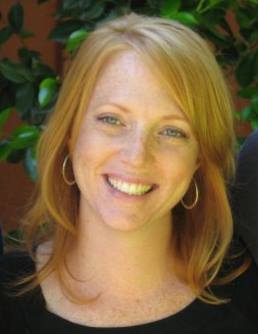 Kimberly Barrett, Development Manager


B.S., Nutritional Science, Georgia State University
Kimberly is a corporate sales executive and event planner with 25 years experience in corporate events, sales and marketing. Her event experience includes project development, planning, production and management for corporate, non profit and for profit organizations with events ranging in size from 50 - 50,000 attendees. She has an extensive background in Sales and Marketing Management with experience in the environmental, restaurant/hotel and wine industries. Prior to joining the Land Trust of Napa County, she was co-founder and VP Marketing of an environmental consulting business.

Erin Erickson, Lands Program Assistant


B.S., Wildlife Conservation and Management, Missouri State University
Erin started her field career 10 years ago clearing and maintaining trails for the U.S. Forest Service in the Colorado Rockies where she was a Backcountry Wilderness Ranger for the Mt. Zirkel Wilderness. She constructed large portions of the Continental Divide Trail, working closely with many volunteers while building sophisticated trail features during her time in the mountains. She most recently lived in Oregon where she banded and surveyed Northern Spotted Owls as part of a significant demographic study for the BLM. Erin lives in Angwin and enjoys camping and cross country skiing with her husband and toddler.

Jorgen Gulliksen, Communications Associate


B.S., Marketing & Management, University of Oregon
M.A., Visual Communications, San Francisco State University
Jorgen's storytelling experience spans over a decade and includes award winning recognition both regionally via the California Newspapers Publishers Association as well as nationally with the National Press Photographers Association and the Eddie Adams Workshop. Additionally, Jorgen's public relations company Linea Found cemented his wide-ranging proficiency in graphic design, video and social media while helping clients refine and express their message. Jorgen volunteers time with the St. Johns Men's Club and Napa Little League and enjoys sports, comedies and traveling with his family.

Jill Jacobs, Major Gifts Officer


B.A., Philosophy, University of California, Berkeley
Jill is a fundraising professional with 20 years of experience in major gifts, planned giving, corporate partnerships, capital campaigns, board development and strategic planning. Before she joined the Land Trust of Napa County, Jill served as a major gifts officer at the San Francisco SPCA and Guide Dogs for the Blind. As Development Director at Buckelew Programs, a mental health and recovery services organization, Jill created a new development department that doubled annual revenue and funded a new on-site nursing program. When she's not working to inspire community support for a great cause, Jill enjoys hiking, swimming in the ocean, live music and her sassy rescue cat Tallulah.

Megan Lilla, Lands Program Assistant


B.A., Politics, University of California, Santa Cruz
Megan has been leading diverse groups of students and volunteers in community-based ecological restoration projects since 2004, working with non-profit organizations in the SF Bay Area, Southern California, and the Pacific Northwest. She was an Americorps member with EarthCorps in Seattle in 2004, and has since worked with local bay area organizations such as Save the Bay and Merritt College's Environmental Management and Technology Program. Prior to joining the Land Trust, she served four years as the Restoration and Nursery Manager for the Friends of Sausal Creek in Oakland.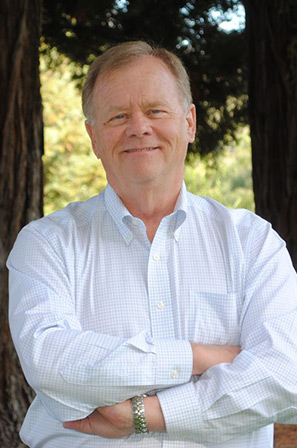 Kurt Nystrom, Finance Manager


B.S., Mechanical Engineering, University of Rochester
M.B.A Finance, University of Florida
Kurt has worked for 25 years in financial and administrative roles for non-profit organizations, including Chief Financial Officer positions at Copia and the San Francisco Museum Project (the Old Mint). Prior to coming to Napa in 1998, he worked in management and finance positions in banking and for not for profit organizations in Miami, Fl. Kurt is a former Board member and Chairman of the Napa Chamber of Commerce.

Mike Palladini, Stewardship Program Manager


B.A., Environmental Studies, University of California, Santa Barbara
M.S., Wildlife Biology, Humboldt State University
Mike manages LTNC's preserve system, which includes 12 protected natural areas totaling nearly 8,300 acres. Mike coordinates all aspects of the preserve stewardship program, including habitat and watershed restoration, biological resources assessment and monitoring, conservation science research, and public access. Mike has extensive experience in both land stewardship and field biology. He spent eight years working on avian research and conservation projects for a number of organizations including the U.C. Santa Barbara Marine Science Institute, Point Blue Conservation Science, U.S. Forest Service Pacific Southwest Research Station and University of Montana Avian Science Center. Mike completed an M.S. program in Wildlife Biology in 2007. Prior to joining the Land Trust, Mike served as Land Steward for a watershed conservation group in northwest Montana's Swan River Valley where he assisted private landowners with development of conservation plans and implementation of restoration and management projects.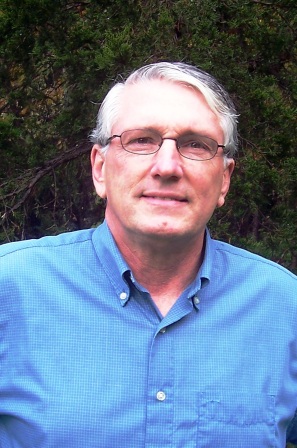 Doug Parker, President & CEO

B.S., Economics, University of Colorado
M.S., Public and Private Management, Yale School of Management
Doug has worked in land conservation for over 20 years, serving as CEO of two different statewide conservation organizations. He comes from Audubon Vermont, where he has served as Executive Director since 2005, as well as Vice President of the National Audubon Society. Prior to that, Parker served as Director of External Affairs for the Colorado Conservation Trust and was State Director for the Nature Conservancy in Rhode Island. He was also Director of Marketing with TechnoServe.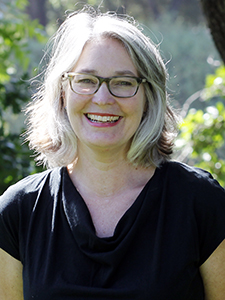 Jenny Pessereau, Membership & Database Coordinator


B.G.S., Journalism and French, Ohio University
Jenny has 15 years of experience in outreach, public relations, and organizational leadership at volunteer-supported nonprofits in Napa, including Stone Bridge School, Society of Children's Book Writers and Illustrators-Napa Valley, New Tech High School, Martha Walker Native Habitat Garden, and CNPS. In her spare time, she and her husband Philippe enjoy gardening at the Napa Community Garden, hiking at Point Reyes, and cooking a great meal with friends and family.

Lena Septimo, Land Project Manager


B.S., Environmental Sciences, Washington State University
M.S., Natural Resource Sciences, Washington State University
Lena has over 20 years of experience in community-based land conservation, volunteer program management and environmental education through both domestic and abroad programs. She supervises all components of LTNC's monitoring and enforcement program on easement and preserve properties, while working on new conservation acquisitions. Lena is also the Western representative of Stewardship Directors for the Land Trust Alliance. Previously, she served as the inaugural Stewardship Coordinator at the Inland Northwest Land Trust (WA). She holds an MS in Natural Resource Sciences and a BS in Environmental Sciences from Washington State University.

Randy Skidmore, Conservation Project Manager


B.A., English, University of California, Berkeley
J.D., California Western School of Law, San Diego
Randy retired from Coombs and Dunlap, LLP as a partner where he practiced business, real estate and land use law for almost 30 years. He is looking forward to using that background to do something new and different with the Land Trust by helping it procure protected lands. Randy's relationship with the Land Trust spans decades, starting with his work as an out-of-house attorney for the Land Trust from 1988-1994 and later as a volunteer committee chairperson and member of the Board of Trustees from 2008-2010. Randy's concern for the environment can be traced back to law school, where he wrote the article Nitrate Pollution and the California Environmental Quality Act: The Appropriate Solution to a Neglected Problem. In his spare time, Randy likes to play tennis, go fly fishing and enjoys creative writing.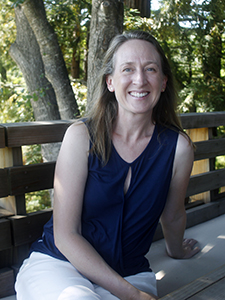 Karin Troedsson, Staff Attorney


B.A., Political Science, University of Washington
J.D., Environmental and Natural Resources Law, Lewis and Clark College
After several years as a volunteer on the monitoring and project committees, Karin Troedsson joined The Land Trust as its part time Staff Attorney. Karin formerly practiced law for the County of Sonoma, the City of St. Helena and the Town of Yountville. She has also practiced with U.S. and international conservation organizations.

Louise Vicencio, Administrative Assistant


B.S., University of California, Berkeley
M.S., Natural Resource Management, Humboldt State
Louise worked with the US Fish & Wildlife Service for over 15 years as a Refuge Biologist and six years as the Land Trust Monitoring Coordinator before switching gears and joining the Administrative staff. She enjoys raising bees and chickens in her spare time.