Acre by Acre Awards
The Land Trust of Napa County's Acre by Acre Awards are a mark of distinction, honoring the significant land conservation achievements of individuals and organizations. The Acre by Acre Awards are granted annually with nominees selected through a nomination process open to the 1,700 Land Trust of Napa County members. The recipient of the Awards are selected from the list of nominees by a committee of past board members of the Land Trust of Napa County. The award categories include:
ACRE by ACRE Award - Given annually, this award honors an individual's career or organization's philanthropic work or volunteerism that embodies the Land Trust of Napa County's mission to preserve the character of Napa by permanently protecting land. Current Land Trust board members may not be nominated.
Lifetime Achievement Award - This award is only given when merited by an outstanding individual or organization whose lifetime work (career or philanthropic) truly embodies the Land Trust of Napa County's mission. Current Land Trust board members may not be nominated.
2015 Award Recipients
Join us in celebrating and congratulating these outstanding individuals:
2015 Acre by Acre Award: Chip Bouril and Penny Proteau
The 2015 Acre by Acre Award was presented to Chip Bouril and Penny Proteau at the second annual Cornerstone Society Gathering on May 16, 2015.
Chip and Penny are longtime land preservation advocates and avid contributors to their community. Both are volunteers of approximately 20 years who average 200 hours of volunteer time annually for Land Trust of Napa County (LTNC) in various capacities.
Chip is a professional in natural resource management and environmental consulting, serving as an advisor to landowners with Natural Resources Conservation Service and a consultant for LSA Associates, Inc. He has been a member of the Land Trust since 1984 and served on the board of trustees twice in the last 22 years, both for six year terms. He helps lead at least four hikes each year, conducts several annual monitoring visits, is an active member of numerous committees, and coordinates multiple stewardship days on the Linda Falls Preserve annually. In addition to his commitment to LTNC, he also donates his time to other organizations including the Napa Valley State Parks Association, the California Native Plant Society, the Napa County Regional Parks and Open Space District, and the Sierra Club.
Penny has been a member since 1984 and is a generous volunteer and ambassador for LTNC. She has a deep love and appreciation for her hometown as a Bay Area native. Penny started volunteering for LTNC in the mid 1990's. She participates on the Field Trip Committee and leads four to eight hikes per year as well. She has also served on the Connolly Ranch Committee and helps with events and in any other capacity she can. Beyond her service to LTNC, she actively donates her time volunteering for the Master Gardeners of Napa County, Napa Valley State Park Association, the California Native Plant Society, and the Napa Vine Trail.
The impact of Chip and Penny's conservation efforts, advocacy, and generosity benefits the entire Napa County community now and for future generations.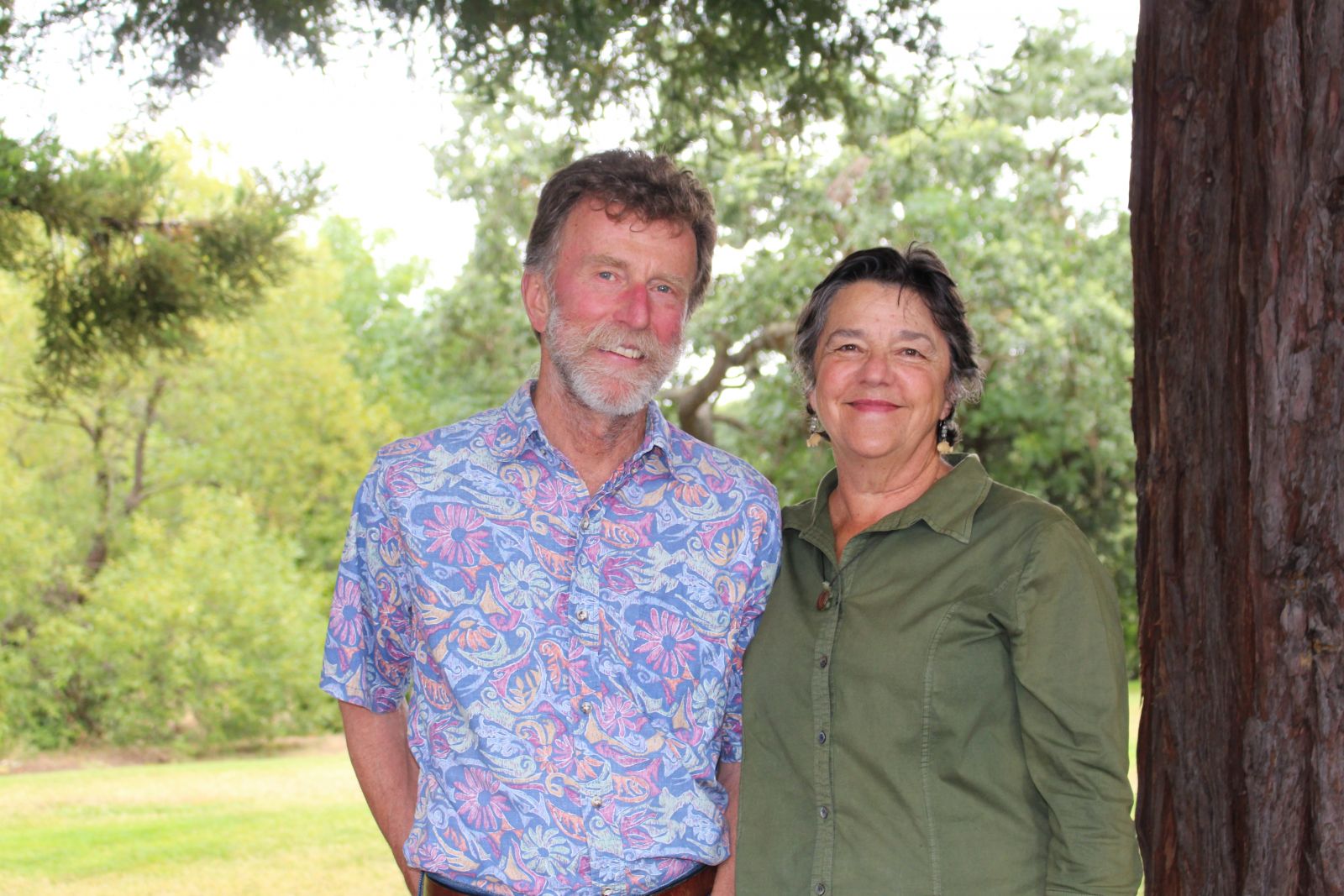 2014 Award Recipients
Join us in celebrating and congratulating these outstanding individuals:
2014 Acre by Acre Award: Andy and Betty Beckstoffer
The 2014 award was presented to Andy and Betty Beckstoffer at the inaugural dinner for the Land Trust's new Cornerstone Society on Saturday, June 14.
Following the award, the Beckstoffers were presented with a Congressional Resolution by U.S. Rep. Mike Thompson. "There are no two people more deserving of the Napa County Land Trust's Acre by Acre Award than Andy and Betty Beckstoffer," said Thompson. "Because of their generosity and their commitment to our county, more than 400 acres of land will be protected forever. Congratulations to both Betty and Andy on this much deserved recognition."
Beckstoffer is founder and owner of Beckstoffer Vineyards and its subsidiaries: Winegrowers Farming Company in the Napa Valley; Mendocino Vineyard Company in Ukiah; and Red Hills Vineyard Company in Kelseyville. Beckstoffer Vineyards owns approximately 1000 acres of vineyard land in Napa County, 1000 acres in Mendocino County, and 1000 acres in Lake County.
"We started as farmers, then became grape growers, and now are stewards of the land," Beckstoffer has said. The Beckstoffers' easements include: The Missouri Hopper Vineyard (formerly Vineyard X) along Highway 29 south of Oakville; the Carneros Creek and Las Amigas conservation easements protecting rural viewshed and watershed areas in the Carneros; three easements in Georges III Vineyard, spanning Silverado Trail to Conn Creek Road and Skellinger Lane; and two conservation easements in historic To Kalon I and II that were originally planted to grapes in the 19th century. "These nine conservation easements are an excellent example of the use of conservation easements to preserve the agricultural and natural values of land while eliminating future development for residential and commercial purpose," said Parker.
Beckstoffer served on the Land Trust Board of Trustees from 2005 to 2011. He worked with Thompson on legislation to conserve agricultural lands, as a result of which he received the Wine Award from Copia, and Grower of the Year from Napa Valley Grapegrowers, both in 2006. In 2007, he was named Agriculturist of the Year by the Napa County Farm Bureau, and given the award for Wine Industry Leadership by the U.S. Congressional Wine Caucus.
Andy and his wife Betty continue to be generous hosts and attendees at Land Trust events and major donors to the organization. The Beckstoffers most recently hosted a Poker for the Preserves event in April which raised money to further the Land Trust's mission.
In addition to the Land Trust, Andy has also been a member of the Napa County Planning Commission; president and founder of the Napa Valley Grapegrowers; president and founder of the Rutherford Dust Society, and a board member of the California Association of Winegrape Growers.
He was born in Richmond, Virginia. He earned a B.S. from Virginia Polytechnic Institute and an MBA, Amos Tuck School of Business, Dartmouth College. He and Betty have five children, and live in the Napa Valley.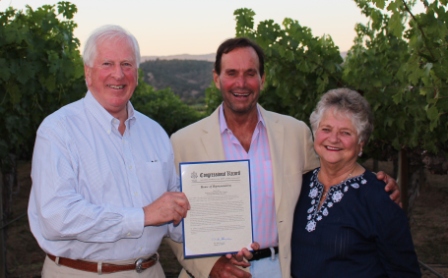 2013 Award Recipients
Join us in celebrating and congratulating these outstanding individuals:
2013 Lifetime Achievement Award: Harold Kelly
Harold Kelly is an icon for land conservation and environmentalism in Napa County. Harold's involvement with the Land Trust began as a founding board member for the organization; he continued to serve on the Board of Trustees for 18 years. He served as Treasurer in 1975 and President for two terms, 1982-86 and again in 1991. He is the Land Trust's longest continually active member since its inception.
As a Land Trust friend to Peggy Connolly, Harold was an essential conversation partner for her as she decided to donate the Connolly Ranch to The Land Trust. His constant advocacy and creative vision helped establish and maintain the Connolly Ranch Education Center.
In addition to his work with the Land Trust, Harold was also a key catalyst for the creation of the Napa County Regional Park and Open Space District in 2006. He currently serves as a publicly-elected member of its Board.
Harold's dedication has resulted in countless acres of permanently protected land, robust regional parks and open space throughout Napa County. The impact of his life's work will continue to benefit this valley and its people long into the future.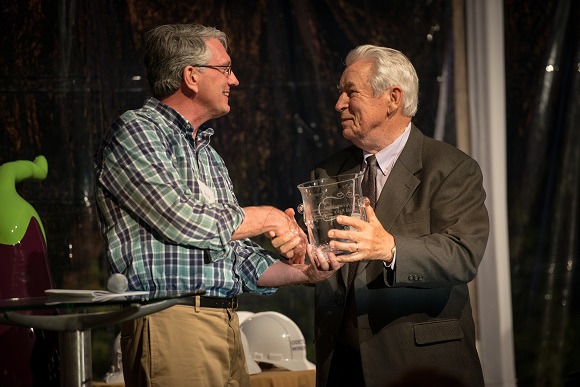 2013 Acre by Acre Award: Bruce and Martha Atwater, Francis Ford and Eleanor Coppola, David and Nancy Garden, Ted and Laddie Hall
Four families have collectively protected 1,588 acres of contiguous land in the eastern hills of the Mayacamas Range, west of Rutherford on the northern flanks of Mt. Saint John. Generously donating easements over this broad stretch of land, these forward thinking couples have protected the largest contiguous area of land along the western side of Napa Valley in perpetuity. This vast easement includes rolling open grasslands, mixed hardwood and conifer forests, waterfalls, view shed, agricultural lands and significant portions of the Bear Creek and Heath Creek watersheds, collectively representing much of the beauty within Napa County. The work of these individuals together has made a tremendous impact on the Napa Valley. They are:
Bruce and Martha Atwater, who donated 263 acres of open space, plantable vineyard and forested watershed lands;
Francis Ford and Eleanor Coppola (Neibaum-Coppola), who donated 382 acres of near-pristine, undeveloped forest lands and the Bear Creek watershed in the western hills near Rutherford;
David and Nancy Garden, who donated 607 acres of forested hillsides and open grasslands in the Heath Creek watershed;
Ted and Laddie Hall (Long Meadow Ranch), who donated 336 acres in three contiguous easements of forested hillside and agricultural open space, with organic vineyard and olive groves, above Rutherford.
Thanks to the foresight and generosity of these individuals, these lands are forever protected for the visitors, residents and wildlife of Napa County…now and for future generations.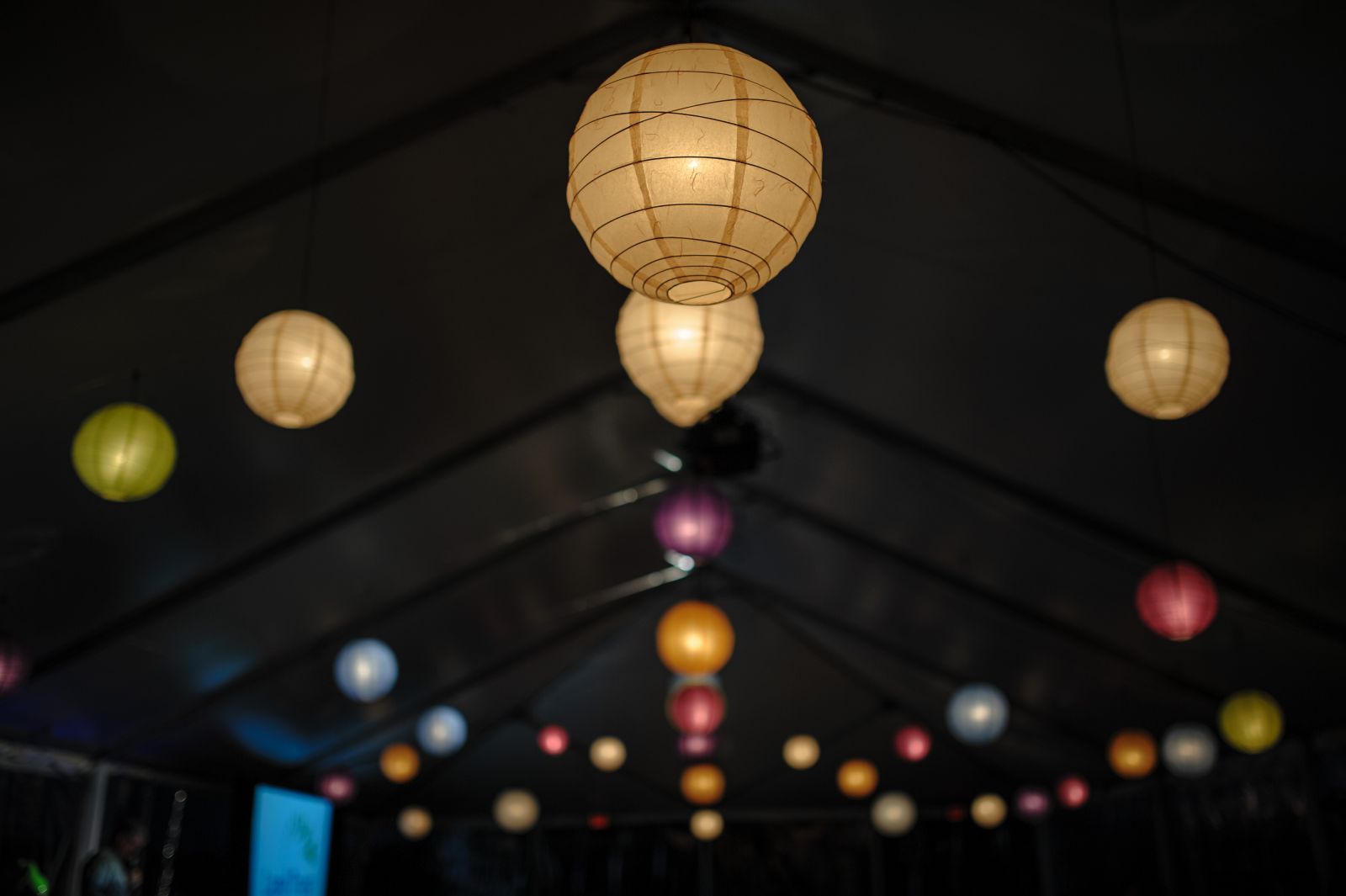 2012 Award Recipients
Join us in celebrating and congratulating these outstanding individuals:
2012 Lifetime Achievement Award: Ann Taylor Schwing
The impact of Ann Taylor Schwing's conservation work is many-fold and can be felt locally in Napa County as well as nationally.
To begin, Ann and her family donated the 380-acre Archer Taylor Preserve (ATP) to the Land Trust of Napa County in 1989. The unique preserve includes a century-old redwood forest in the Redwood Creek watershed west of Napa. In 1989, Ann founded ATP's volunteer-led preserve management committee and continues to volunteer today. In fact, she and her husband, Charlie Schwing, travel from Sacramento to Napa every Saturday to help maintain the preserve's extensive trail system and help the Land Trust manage the property (i.e. evasive plant removal).
Ann's conservation leadership has had an organization-wide impact as well. From 1997 to 2001, she served on the Land Trust's Board of Trustees, with three years as a Board President. She has served on the protection committee, which ensures all conservation agreements are properly honored, since its inception and chaired the committee from 2002-2008. And for the past 15 years she has served on the Project Committee, which analyzes all lands projects for the organization.
She did substantial pro bono work on two lawsuits resolved successfully for the LT. In addition she has done pro bono work for the California Council of Land Trusts.
On a national level Ann sits on the Land Trust Alliance's (LTA) Accreditation Commission and serves as Secretary. The 13-member appointed commission is charged with operating the LTA's accreditation program for land trusts nation-wide.
She was selected by the Land Trust Alliance to be a charter member of the Accreditation Commission and to be its secretary. She has since been nominated to a second term.
Ann has published extensively on conservation easement law and most recently in the Harvard Environmental Law Review. (See http://harvardelr.org/?m=201207)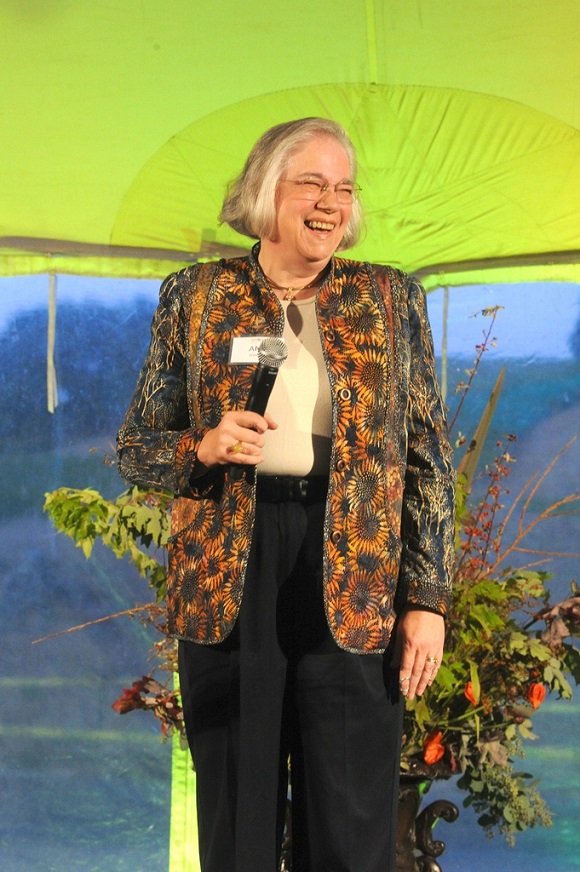 2012 Acre by Acre Award: Randy and Lori Dunn
Randy and Lori Dunn are longtime Angwin residents and true land preservation advocates. In 2004, the couple purchased Sentinel Hill, located just as you drive into the town of Angwin and donated a conservation easement to the Land Trust. The property consists of 64 forest acres and is very scenic encompassing the northwest side of Sentinel Hill. Thanks to the Dunn's foresight and generosity these acre are protected in perpetuity for the entire Napa County community.
If Sentinel Hill was not enough, in 2006 the Dunn's made a principal leadership gift to the Napa Valley Wild! Campaign to preserve and protect Wildlake and Duff Ranches. Their $5 million dollar gift, the largest gift in Land Trust history from individuals, would inspire several other leadership gifts from the community and help raise over $25 million.
Today, the 4,000 acres that are Wildlake and Duff ranches are a dramatic swath of permanently protected land that spans the Napa Valley's eastern horizon – over 15 miles of protected landscape beginning east of the Palisades and stretching nearly to the town of Angwin. Elevations range from 600 feet to 2,800 feet. The higher elevation promontories provide unparalleled views of the Napa Valley and Mt. St. Helena to the north, Mt. Tamalpais to the west, Mt. Diablo to the south, Pope Valley and, on a clear day, the Sierra Nevada to the east. Over 95% of the Bell Creek watershed remains intact, securing one of the sources for the municipal water supply of St. Helena. Supporting 10 habitat communities hosting 369 native vegetation species, including 11 rare or endangered species, the Wildlake Ranch and Duff Ranch preserves present the longest "development free" view-shed on any of the surrounding ranges in the Valley.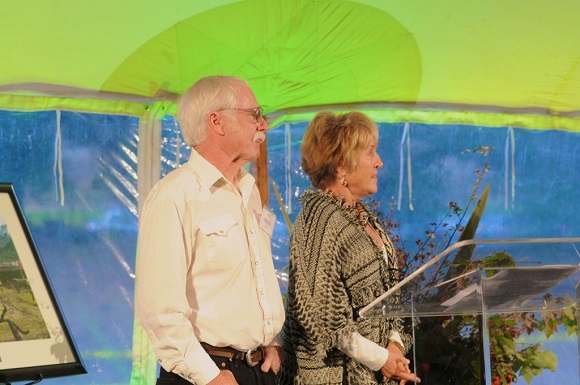 Click the links below to watch our 2012 tribute videos:
Randy & Lori Dunn, 2012 Acre by Acre Award Recipients
Ann Taylor Schwing, Lifetime Acheivement Award